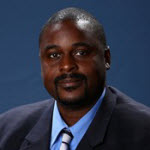 MARCUS KIRKLAND
Assistant Coach
Marcus Kirkland begins his fifth season as a member of the Wingate University men's basketball coaching staff. The 2015-16 season will be his third as the number one assistant coach on the Bulldog staff. In his first two years on staff, Kirkland helped lead the Bulldogs to a pair of SAC Tournament titles and two NCAA Tournament appearances. Wingate advanced to the NCAA regional semifinals in each of Kirkland's first two years.
Kirkland has specialized in working with the Bulldog post players. Wingate led the league in blocked shots during Kirkland's first season, thanks to having three players ranked in the top five in the league. Odell Turner finished third in the SAC, followed by Deion Turman in fourth and Jeff Parker in fifth. In conference play, the Bulldogs were second in rebounding and number one in scoring defense.
In the summer of 2014, Turman and Parker signed contracts to play basketball professionally in Europe.
During the 2012-13 season, Turner earned second team All-SAC honors, averaging 11.7 points and 9.4 rebounds per game. He also finished his career as the league's all-time career leader in rebounding. Turman averaged 9.1 points and 7.4 rebounds per game in the 2012-13 season, shooting a league-best 63.5 percent from the field. Parker added 5.5 points per game on 64.8 percent shooting from the field, adding a team-best 41 blocks.
Kirkland brings a wealth of experience to his position. In addition to college and AAU coaching stops, Kirkland has trained post players from the NBA to high school.
Kirkland spent seven years as the head coach for the Hoop Nation AAU team. He was a volunteer assistant coach for one year at Livingstone College. Kirkland served two years as an assistant coach at Reading College.
A Hampton University graduate, Kirkland played professionally for five years in Italy. Kirkland has extensive camp coaching background, including seven years at NBA and University of Connecticut standout Donyell Marshall's camp.
Kirkland and his wife Renee have a daughter (Kerri, 18) and a son (Marcus, Jr., 14). Kirkland's dad (Wilbur) was a two-time college All-American and an NBA draft pick. A 10-year Italian professional league veteran, Wilbur Kirkland played one season each for the Philadelphia 76ers and the ABA's Pittsburgh Pipers. His mom (Elaine) was a high school principal and educator for 30 years. She holds a Doctor of Education degree.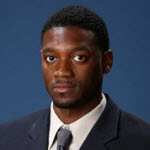 ODELL TURNER
Assistant Coach
Odell Turner begins his second season on the Wingate coaching staff in the 2014-15 season. A four-year starter for the Bulldogs, Turner earned SAC Freshman of the Year honors during his first season at Wingate in the 2009-10 season. He earned All-SAC honors during his sophomore and senior seasons, while being named a preseason All-American as a junior.
Turner finished his career as the all-time leading rebounder in South Atlantic Conference history. HE grabbed 956 rebounds, adding 1,507 career points. Turner broke the rebounding record during Wingate's SAC Tournament semifinal win against Anderson during his senior season.
Turner played in the SAC Tournament championship game each of his final three seasons at Wingate. The Bulldogs won the SAC title during his junior and senior seasons, earning two trips to the NCAA Tournament. The Bulldogs advanced to the NCAA regional semifinals both years.